Wonderful Babylon.js family. The moment has arrived!
Babylon.js 5.0 has officially been publicly announced/released!!!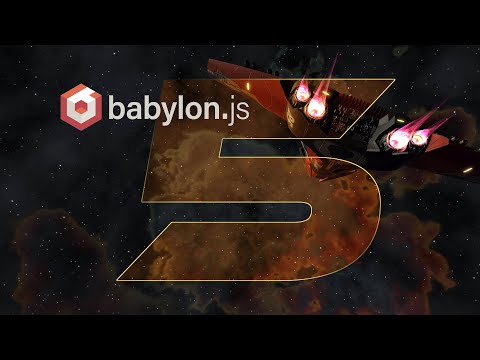 For anyone who's joining us in this virtual celebration! It is now safe to release any demos, tweets, posts, videos that you've made to help mark this occasion! Don't forget to use the hashtag #BabylonJS5
Also - We'd LOVE to see your content here on this thread as well!
With deep sincerity we'd like to take a moment to thank each and every one of you. This community has grown significantly over the past 10 years and is entirely because of YOU. YOU have formed it into a friendly, helpful, compassionate, and encouraging place where everyone feels welcomed. YOU have helped make Babylon one of the most powerful web rendering engines in the world. YOU have brought Babylon.js 5.0 to life!
From the bottom of our hearts we cannot thank you enough.