Hi!

I am into debugging nowadays and had an idea. Can we render the Scene Explorer and the Inspector into a texture and use it in 3D and can we establish a two way event binding?
It seems we can! Please watch this 1 minute long introductory video

Green cursor - my windows desktop cursor
Gray cursor - virtual cursor (when you hover over a 3d panel)
Glows - every element selected on the scene in the 3d panel have it's bro in the HTML version and it gets highlited
You can see it chaning how I move between the HTML part and the scene just right over a panel.
And you can see my tiny debugger in the right upper corner doing it's job very well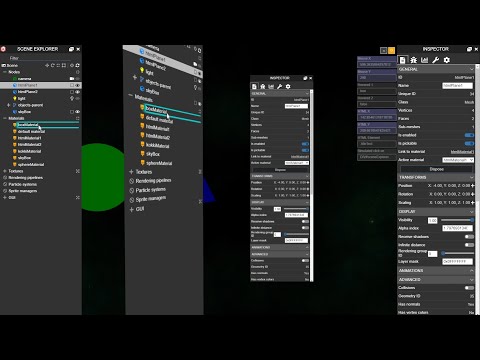 Guys, is this something cool or was I just wasting my time again? I've learned new stuff though. Is/was someone trying to render and two way bind HTML into the scene? I usually found out that someone did the stuff I try to do 5 years ago…



Thanks for watching! Ideas are welcome!
R.
EDIT: added links in a post below