Anybody got an idea for a name for this new 3D chart type? For now it's called the Stonehenge.
The video is an example of using back side and front sides of a plane shape. The labels in the front are front side only and placed beneath the ground to not obstruct the chart. The labels behind the chart are back side only and placed above the ground. The nice feature of the difference between sides is that the labels automatically disappear/appear when the camera is moving around the scene.
Also, the amazing billboard mode. All the labels in the chart are auto-rotated to always face the camera, with one line of code! (setting the billboard mode of the shape) - BJS rocks!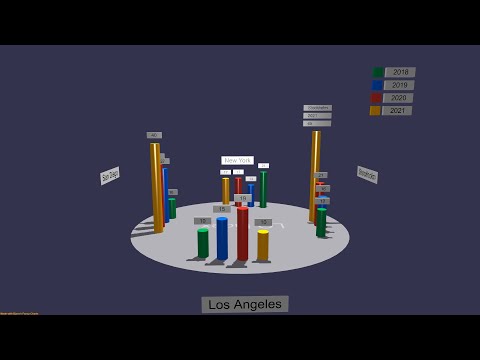 The Stonehenge is available in three variants (standard, stacked and animated over time).
#web3d
#animation
#bjs
#bjornsplayground
#babylonjs
#3ddecks
#presentationdesign