I have been working hard on building a voxel engine with Babylon.Js. It is free for anyone to use.
Basically I got 95% of it figured out. I just want to ask some questions.
These questions are related to the voxel engine but also the limits of Babylon.Js/JS engines. I just could not personally find any info on type of limit or limitations. I think this is interesting discussion even beyond the voxel engine itself.
Maybe you have some personal experience with this or just know something that I don't.
This is the extreme test: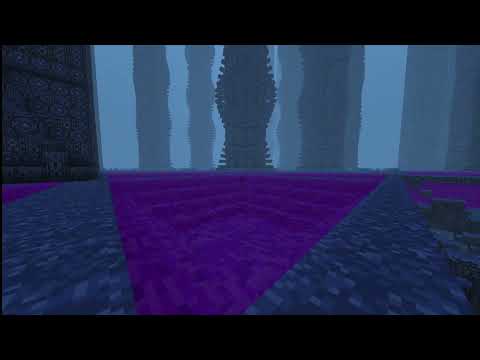 As you can see there is about an area of 288*288 which is about 324 chunk meshes and each chunk mesh has a "flora" mesh for plants.
I separated "fluid" voxels into one mesh.
And it can actually render all of this. But at least for me it uses about 3.5 gb of ram.
It can run a bit slow when updating one chunk mesh.
But maybe this is un-reasonable thing to ask Babylon.Js to handle. Or could I do something to help it render a huge world?
One thing I was considering was combing all the chunk meshes into one mesh. But the entire world's mesh would have to be re-built each time something is updated. I would have to store more data to quickly rebuild the entire world each time.
I do this with the fluid voxels but they are specials in the sense it should not be able to have as many exposed faces as the solid chunk meshes.
This could work in the case of games where you don't need to break/destroy voxels. But does Babylon.js start to break down and get slow with ray casting with a mesh that may have 10mil+ vertices?
One thing I was thinking about to get over that was not actually using any form of ray casting or mesh picking. But simply in the world thread keep track of the player and where they area in the game space. From there I can get what voxel they are standing on and looking at and update the state accordingly. I could even do boundary checking to see if it is collide because I should know the bounding info for each voxel.
But maybe I am just pushing it to far and JS game engines can't really handle a huge modern Minecraft like world.