Hi, I'm using wanadev's Babylon-navigation-mesh library which is "A toolkit to navigate on a mesh with BABYLON.js". The dev provides a tutorial as well on how to use it.
The library works fine with the navmesh the dev provided in the demo, but at the time of using my own generated navMesh, the library can't seem to find points within my geometry, failing to find paths for moving the agent.
I was wondering if there are any gotchas or hard requirement for creating a navmesh that can be used with these sorts of libraries. I know the issue is in my geometry because the provided in the demo one works fine. Also the navmesh that the creator made was done using the now deprecated Blender's game logic mode that I don't think is available anymore.
I generated my navMesh using Unity + Blender following this tutorial: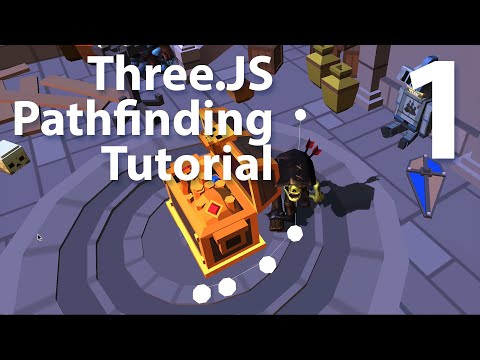 Is there a chance the gltf export messes with the geometry? is anybody else in the babylon community using this plugin that could identify what I might be doing wrong? thanks!
Attaching my navmesh glb file just in case it helps
NavMesh.zip (1.1 KB)